Don't be fooled by the post title. There's no major conflict here.
David and I are keeping our friends', Colin and Annalisa's, year(ish) old Old English Sheepdog, Sadie Belle. Here's a video of her and her new friends reenactment of a classic WWII battle, the Brits (portrayed by Old English Sheepdog, Sadie, against the Germans, portrayed by German Shepherd, Chica). Black dog, Calvin plays all other parts. (No cameramen, i.e. David, were harmed in the production of this reenactment.)
Winni chose not to participate.
She was enjoying the new granite countertops...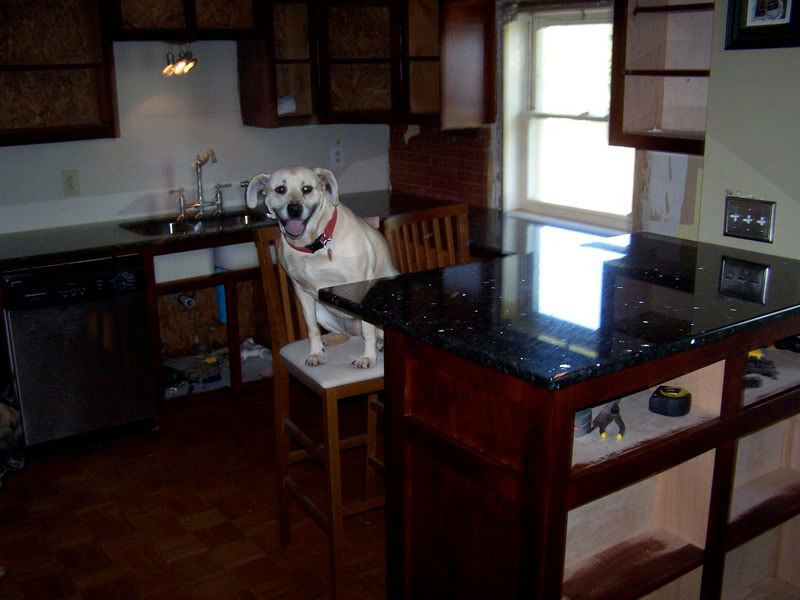 And eating sticks.