So Monday, in celebration of Columbus Day, we worked on the house. Actually, it had nothing to do with Columbus Day, and everything to do with Tuesday's impending rainstorm. The crew was David, Randy (our faithful crewman), David's parents and me. We finished applying the
OSB
sheathing and put the house wrap on. I took these photos before we added the
tyvek
wrap so that the windows were still visible.
Here's what we accomplished...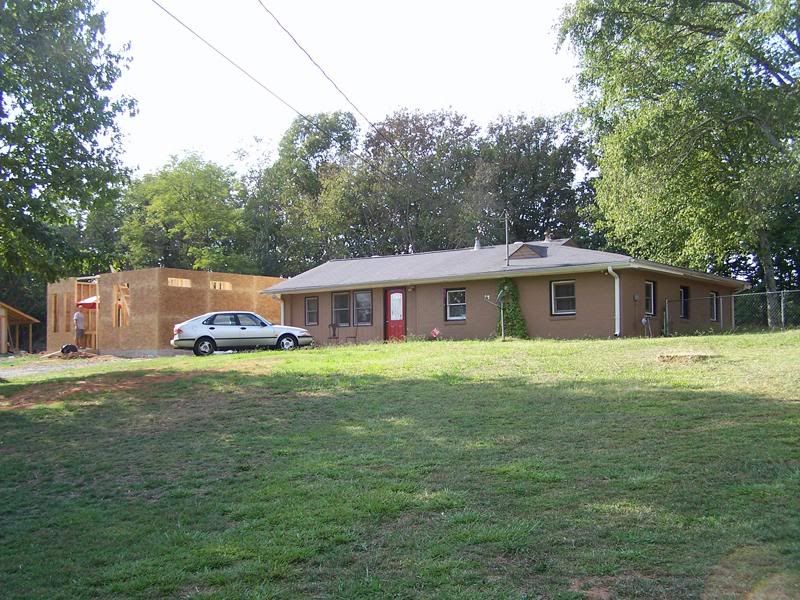 This is the view from the driveway as you turn off of

Montcrest

Drive. As you can see, it is starting to take shape.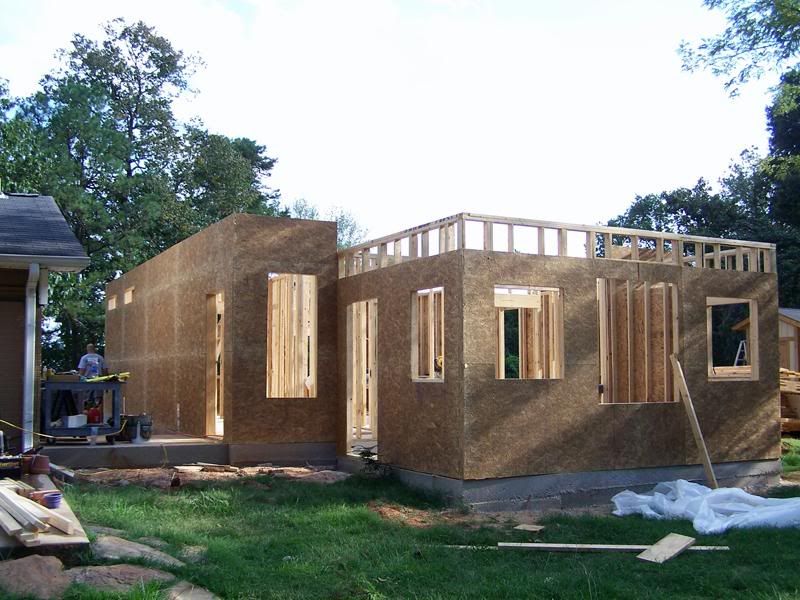 Here is the view from the back. The hallway connecting the old house to the new house isn't constructed yet.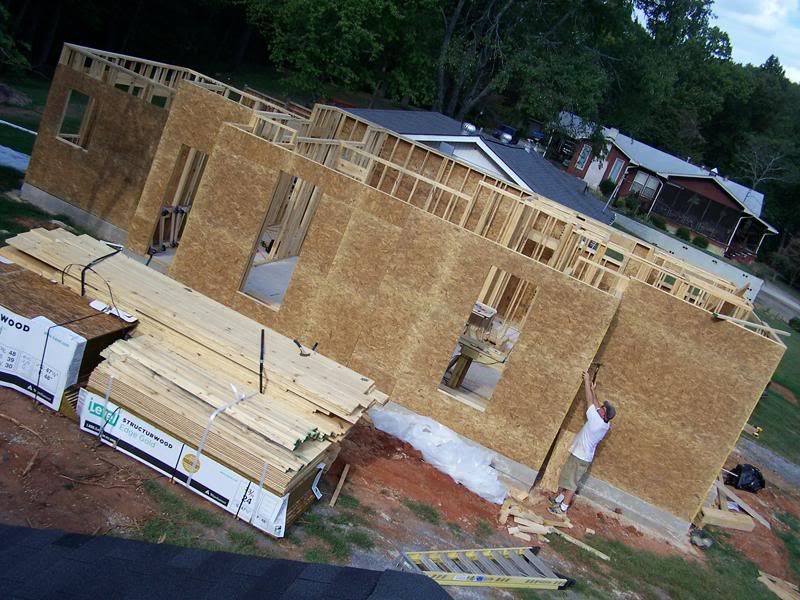 This is the (slightly slanted) bird's eye view from the roof of the shed. David had to turn the camera to get it all in.
This one has nothing to do with the house but.....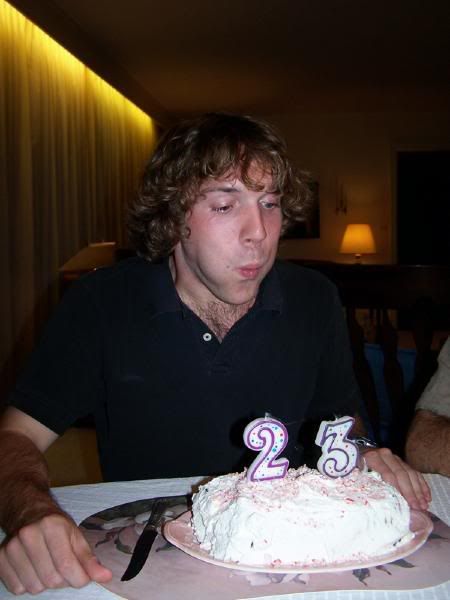 Happy Birthday, Seth!