A few weeks ago at my church,
St. Andrew's Episcopal
, we had a creativity weekend. As a part of that I attended a craft workshop centered around paper crafting. Not scrapbooking, but collage, image transfer, etc. Here's what I made.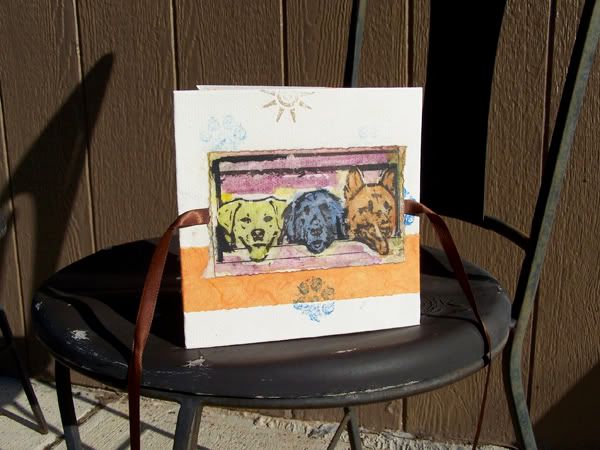 That is the front cover of this: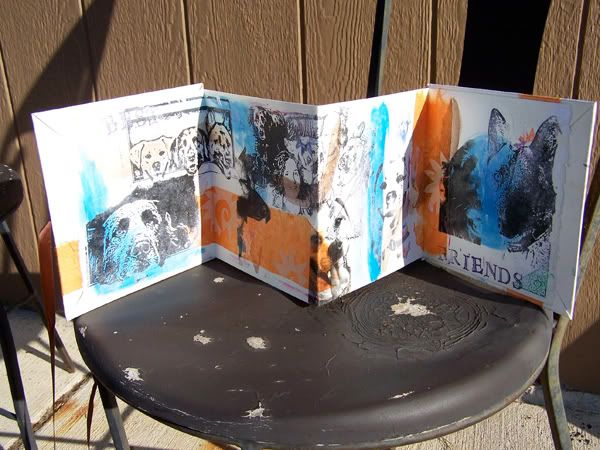 My friend
Jennifer
taught us two wonderful techniques for image transfer. One involves gel medium which I used for most of the images. The other technique involves packing tape, which I used for the other images.
Here are some close-up pictures of the inside: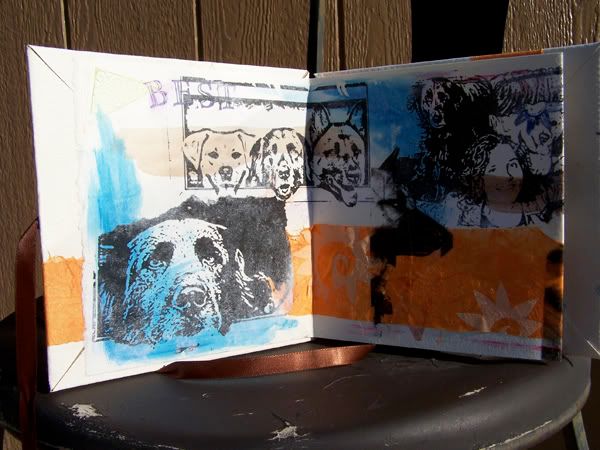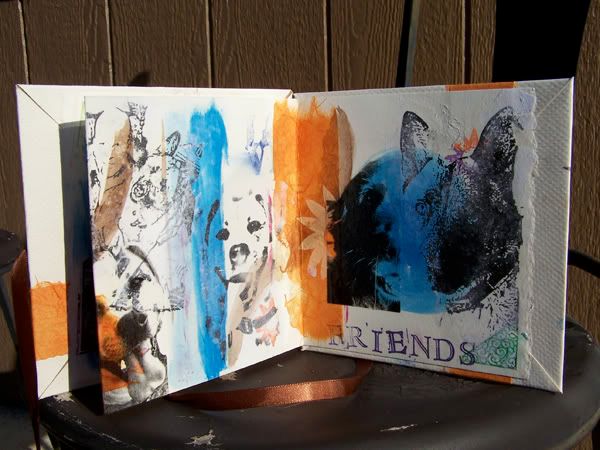 Since the dogs wanted to give David a Father's Day present, they signed the back.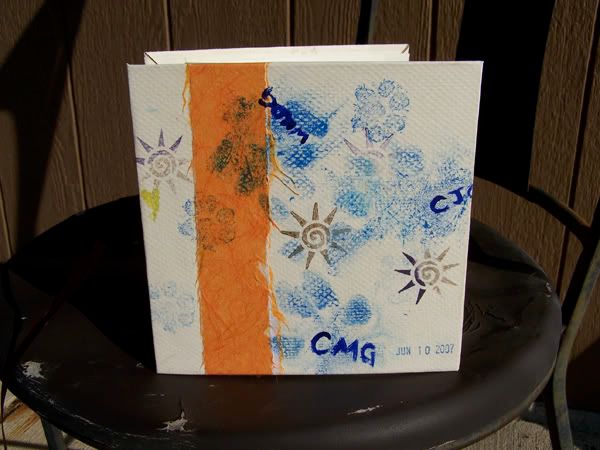 Hope y'all enjoy.