So sorry it has taken me so long to post. Please forgive me. I'll try to do better in the future.
We've made some good progress on the outside of the house.
Here are some pictures of the siding. It is so close to finished!!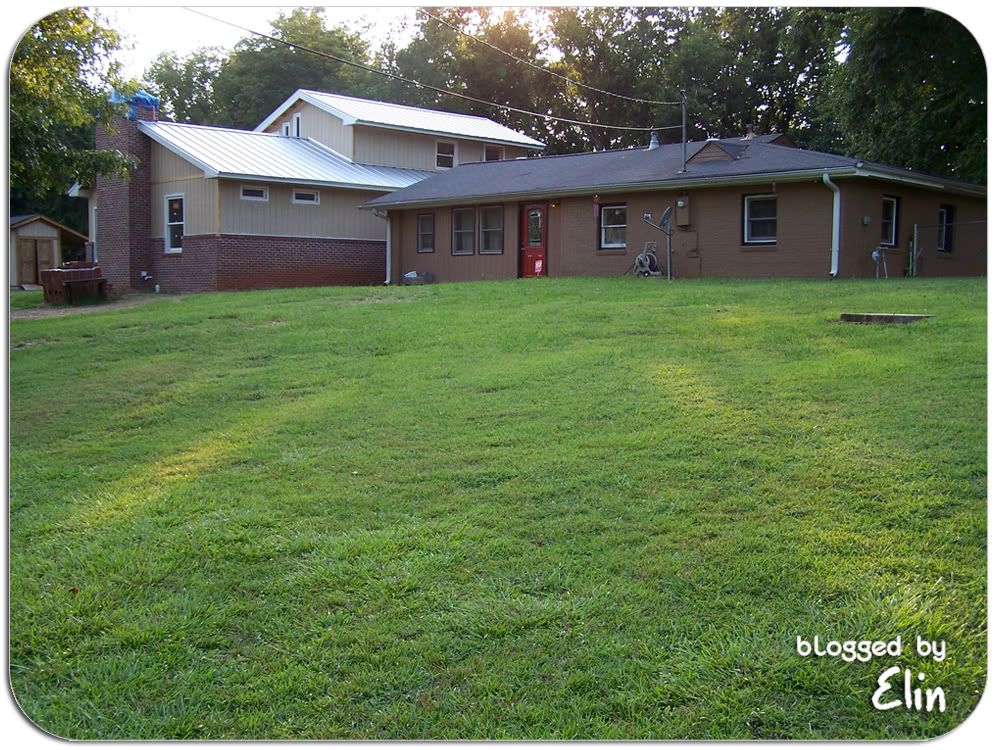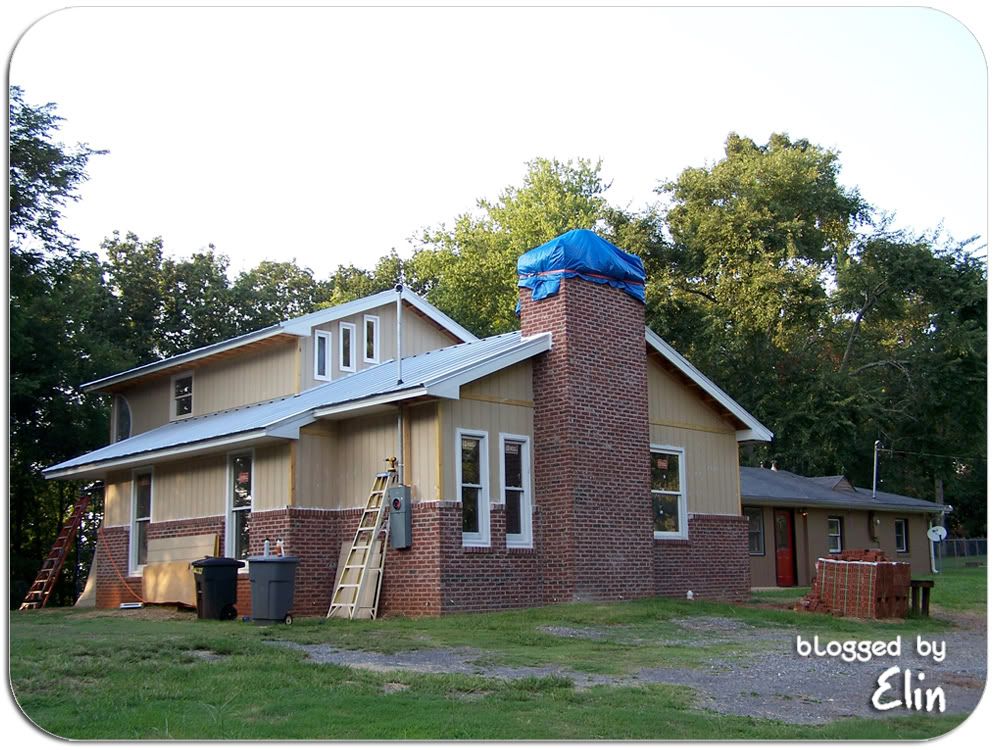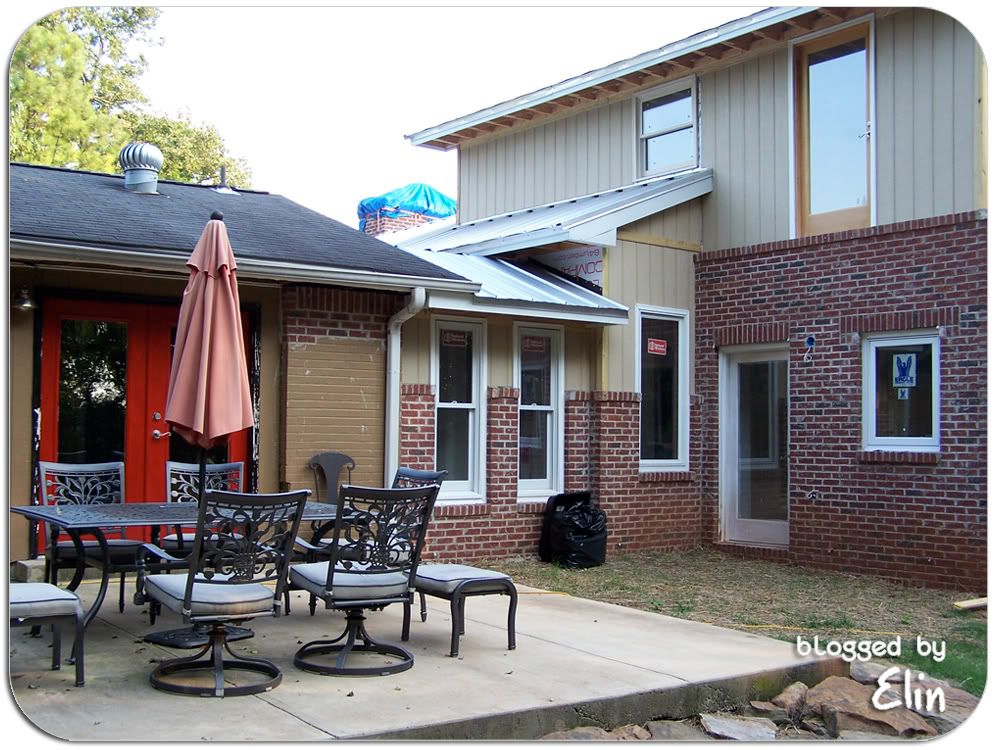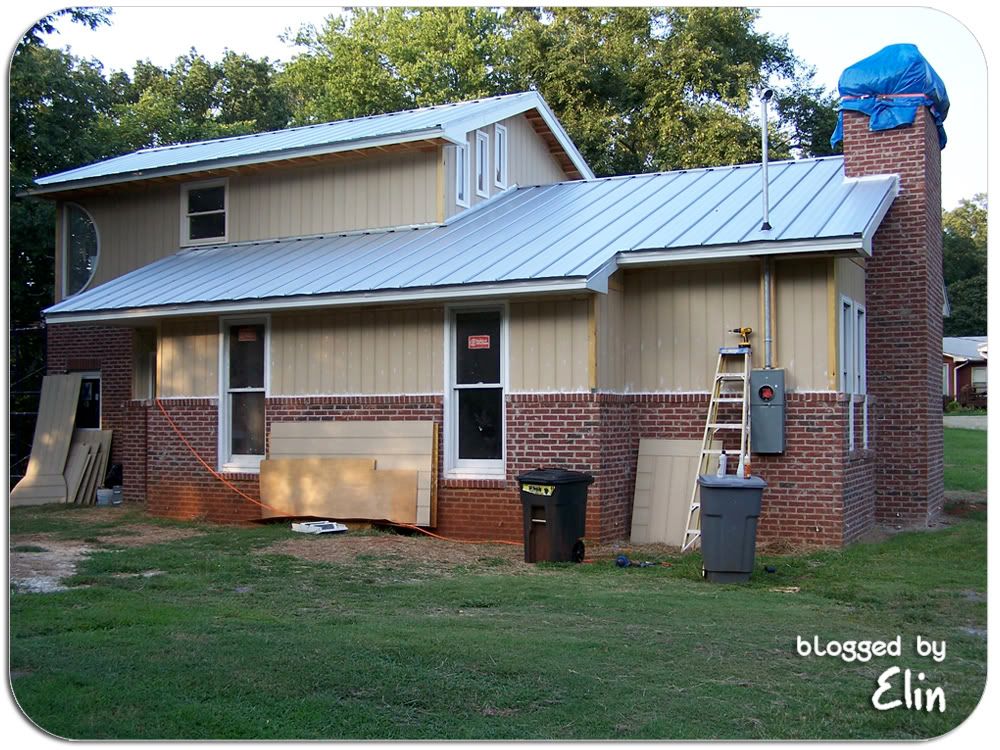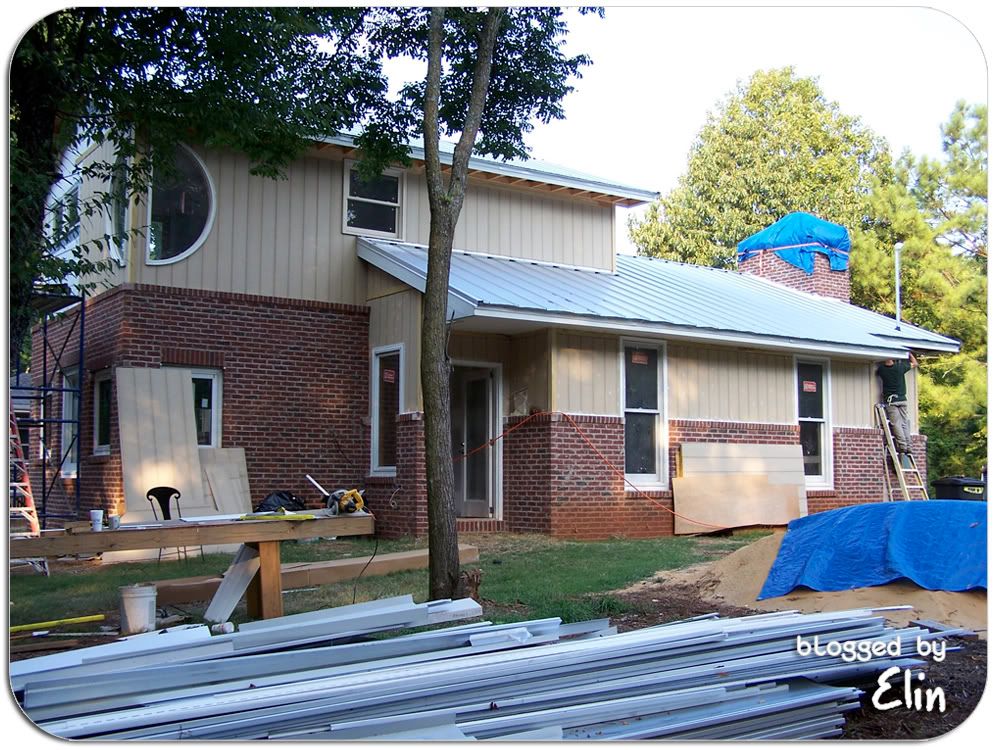 The soffit is going in, and really finishes off the eaves.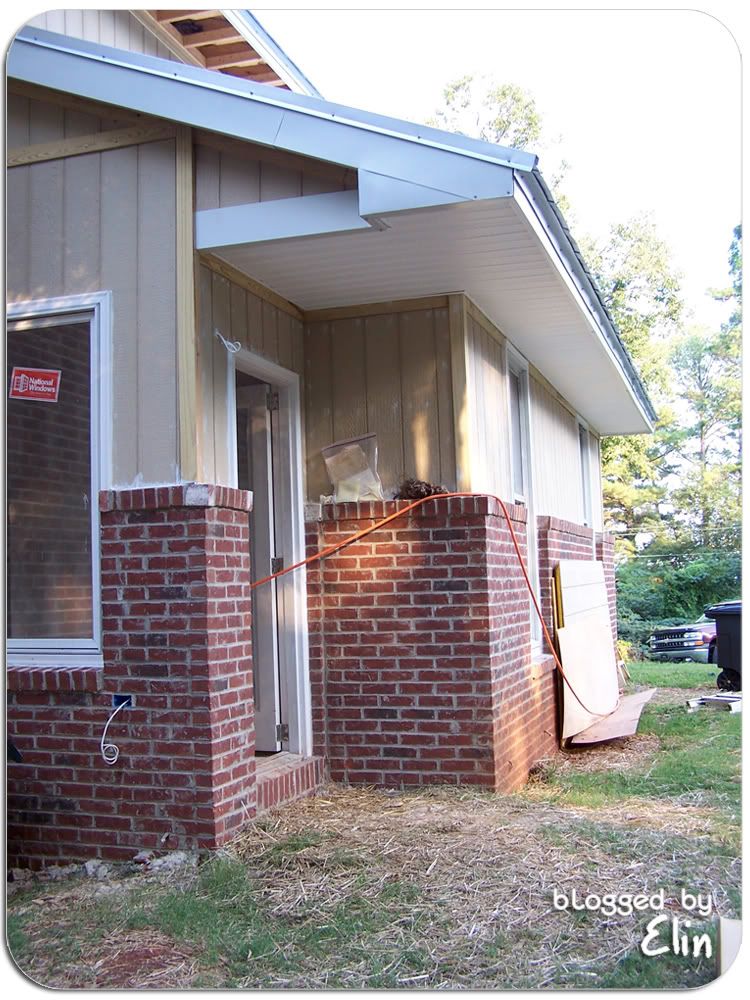 This is what David is working on now: concrete board in the bathroom. It is hard to take photos in the bathroom, so you'll have to imagine the rest of the room.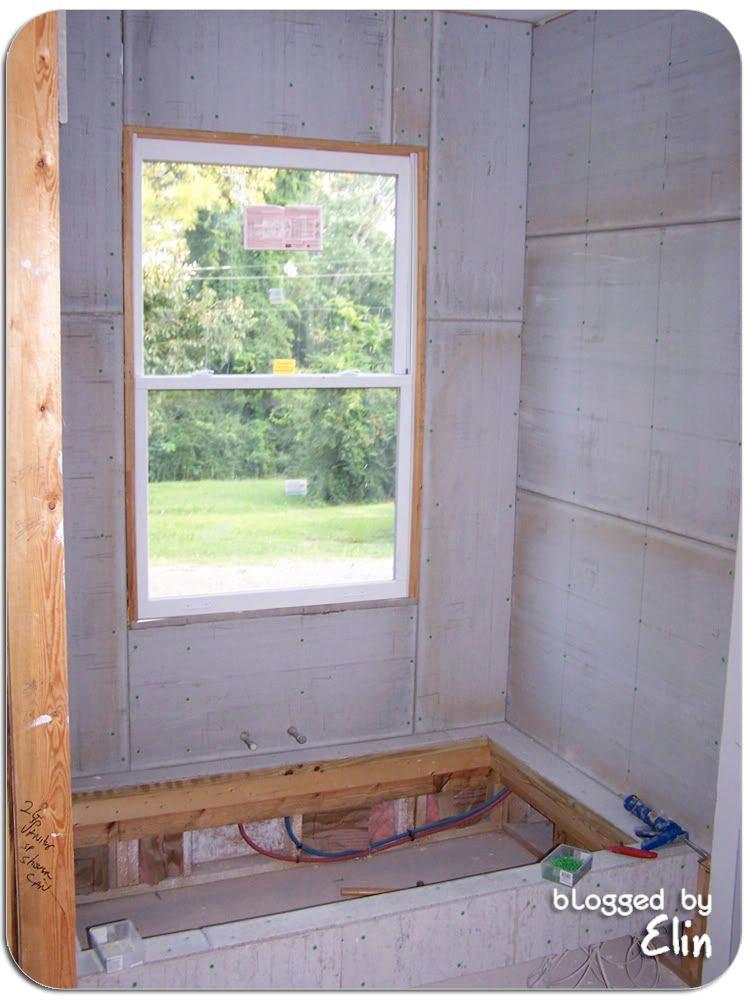 Yeah!!! Not far now, Papa Smurf!