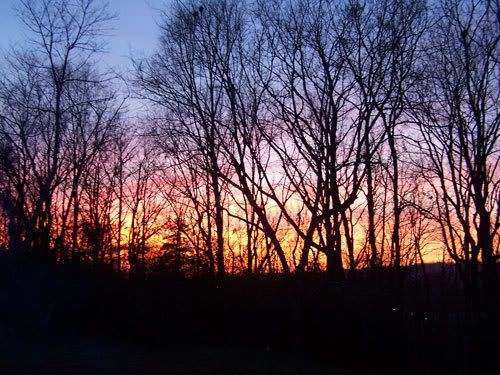 My mother keeps a journal every year. In it she records the minutia daily life. What I had for dinner before my first day of school (fried chicken and mashed potatoes) or what I did for my 11th birthday (a scavenger hunt for 11 prizes that ended at Vulcan Park). I love it, but am totally unable (read no discipline) to do it myself.
Instead, I will try to keep this blog. I won't bore you with what's for dinner (unless its really cool), but I'll chronicle some of my minutia (crafts, dogs, home renovations, etc).
Just to start out, here's a picture of the sunset from the back patio at our house. I took it during February at the Superbowl party.
Enjoy!