So my boss commissioned a baby quilt for her niece-to-be. The shower was today, so I think it is safe to post pictures now.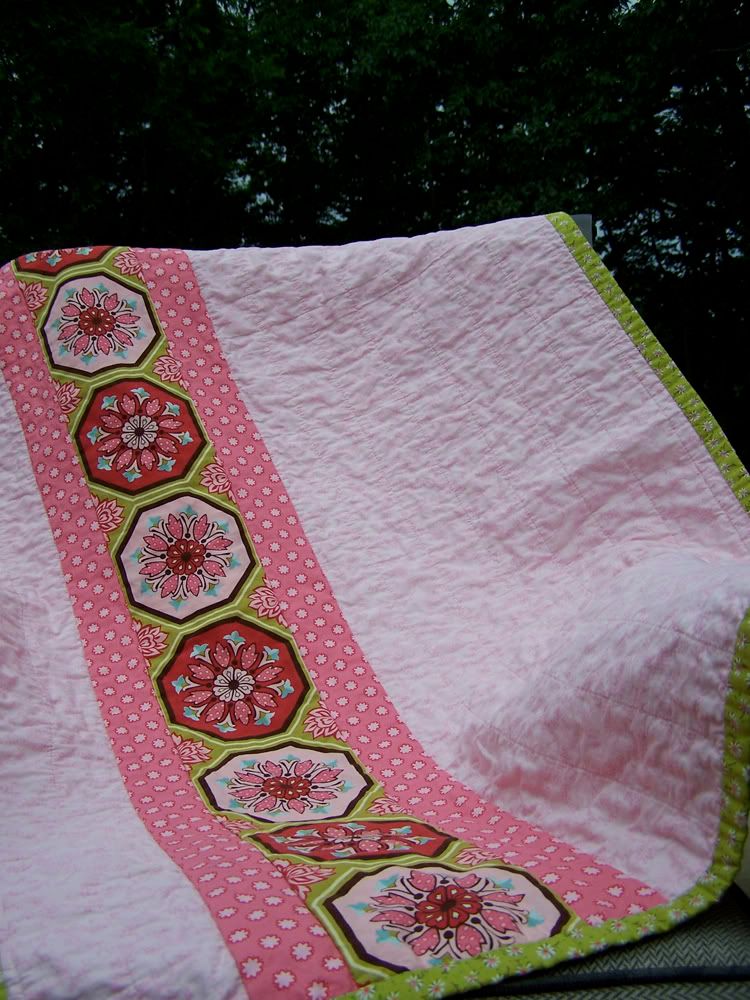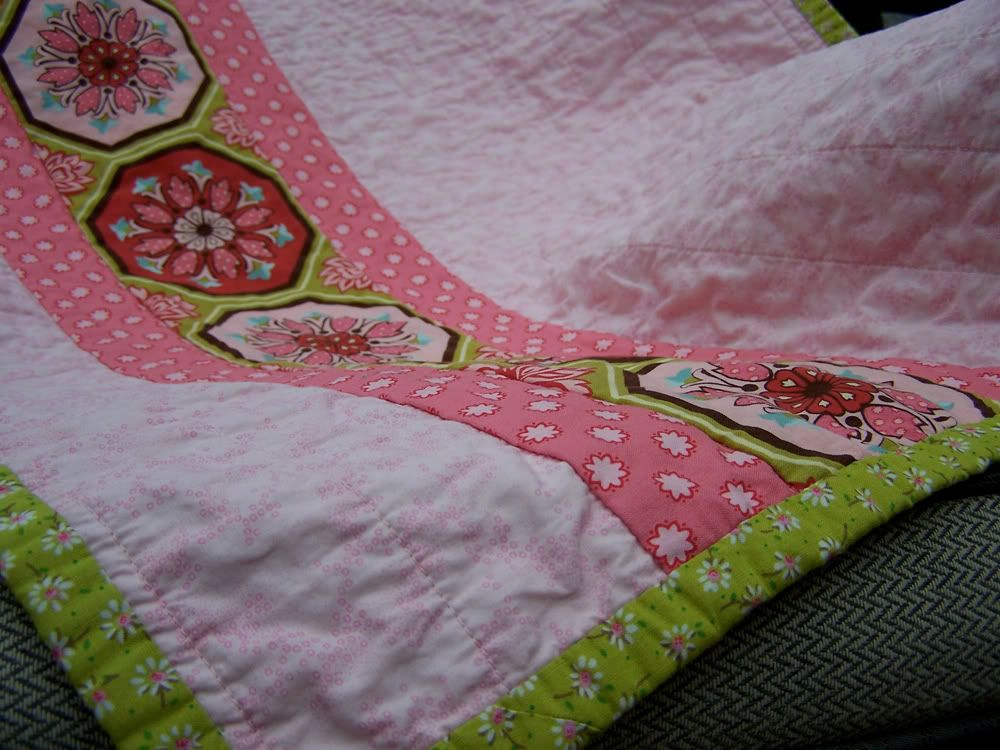 The highlighted fabric is
Ginger Blossom
by
Sandi Henderson
. You really should follow that second link and check out her blog where you can see her new line, Farmer's Market.
The light pink background and backing and the green binding are fabrics I picked up at Hancock. The quilt is about 30" x 42" and I used flannel instead of batting in the middle so that it would be nice and portable. The binding is hand sewn to the back, as shown in the picture below.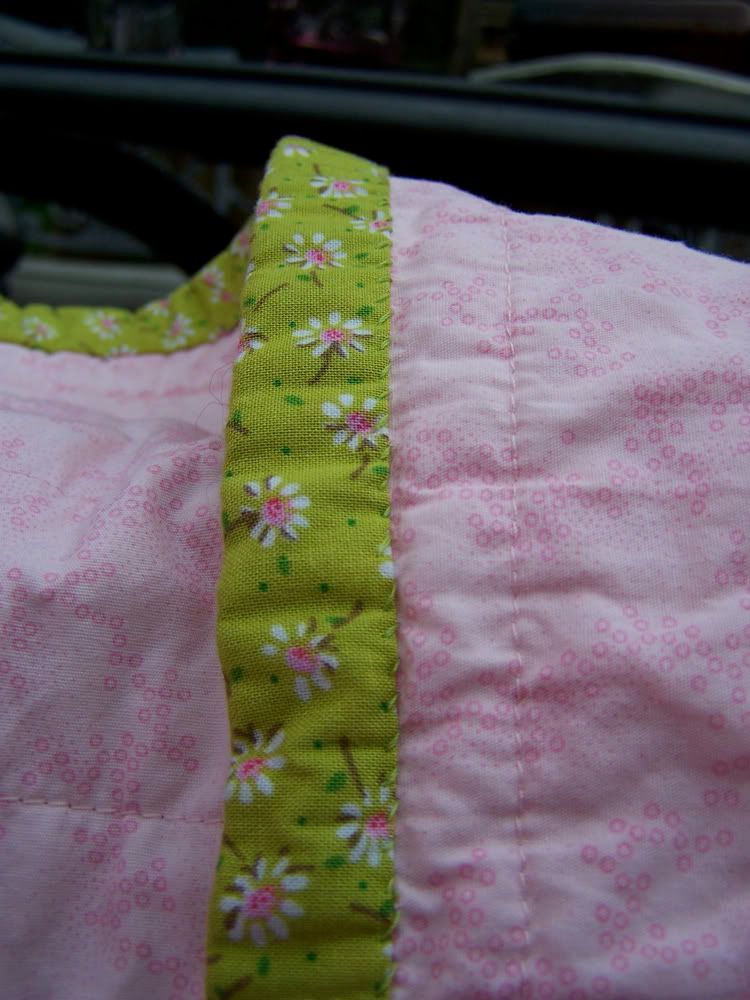 This was really fun to make and I can't wait to do some more. I think I might make a new quilt for the living room next.
I hope that it was a hit at the shower.