but my sweet husband bought me some prizes at the Thrift Store today.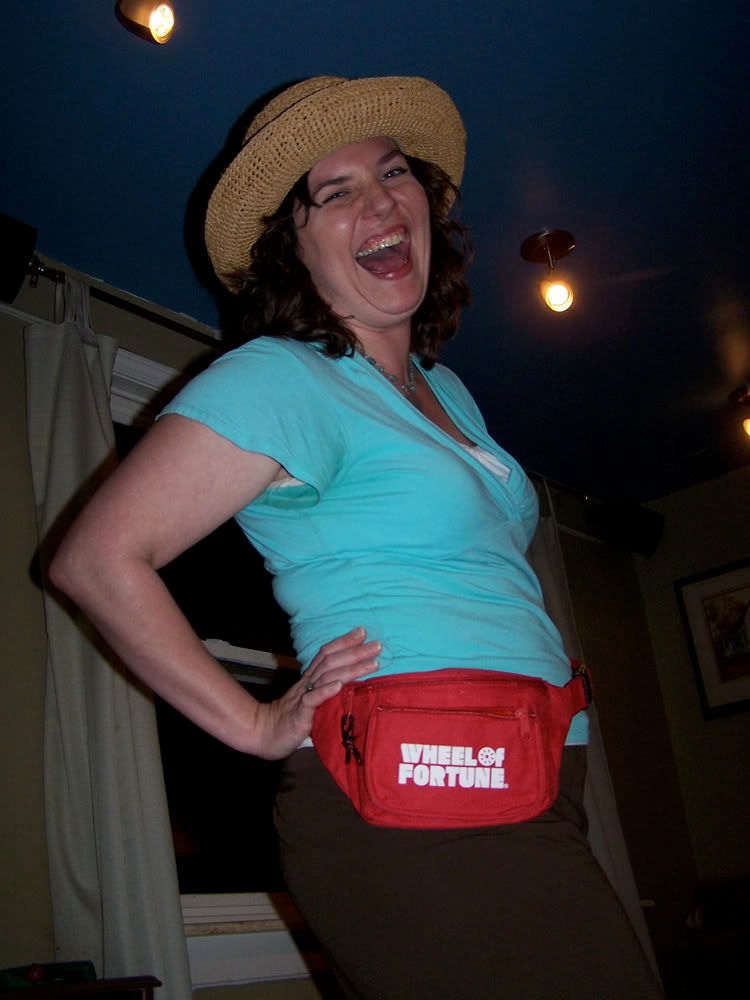 Just watch out. I'm so glad that I am now the proud owner of a Wheel of Fortune fanny pack. David suggested that I give it to my grandmother who is a HUGE Wheel fan. IS HE CRAZY!!! How could I let such a piece of Americana go. Fanny packs, while convenient, are ridiculous, as shown in the picture above.
If you are still using one, STOP. There is no need. Just stop NOW! Girls, carry a purse.
Kavu
make a nice one that is easy to carry across your body. Boys, I shouldn't even have to tell you to stop. I don't care how handy it is, STOP with the fanny pack. I'd rather see a man with so many tools on his belt that he looks like a poor imitation of Batman than a man with a tragically
un
-hip fanny pack. STOP!!
The only exception to this rule occurs at Camp
Winnataska
. For some reason, they are fine there, but only for the Comanches. Camp had fanny packs made for the
asthma
camp a few years ago and the Comanches still carry them. They look cute, and are the only people on the planet who look normal wearing them.
PS-I went to Hancock yesterday and bought Simplicity
3790
and
2971
. Everyone working at the store was nice. And some were helpful as well. Perhaps things are looking up.
I'll post some pictures tomorrow of the quilt I made for my boss's future niece. It
turned
out really well.