Well we have a brick house, okay a partially brick house, but it is one more thing off of the list. It looks great. Here are some pictures of them working on it.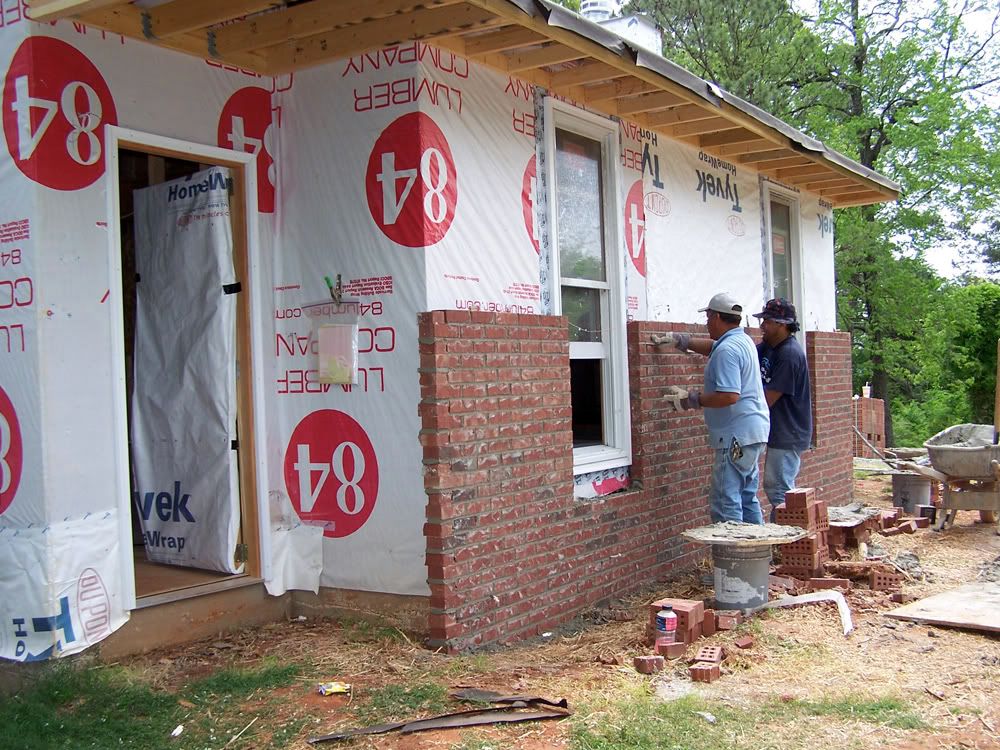 It took them about three days. There was a crew of four guys and they did a great job.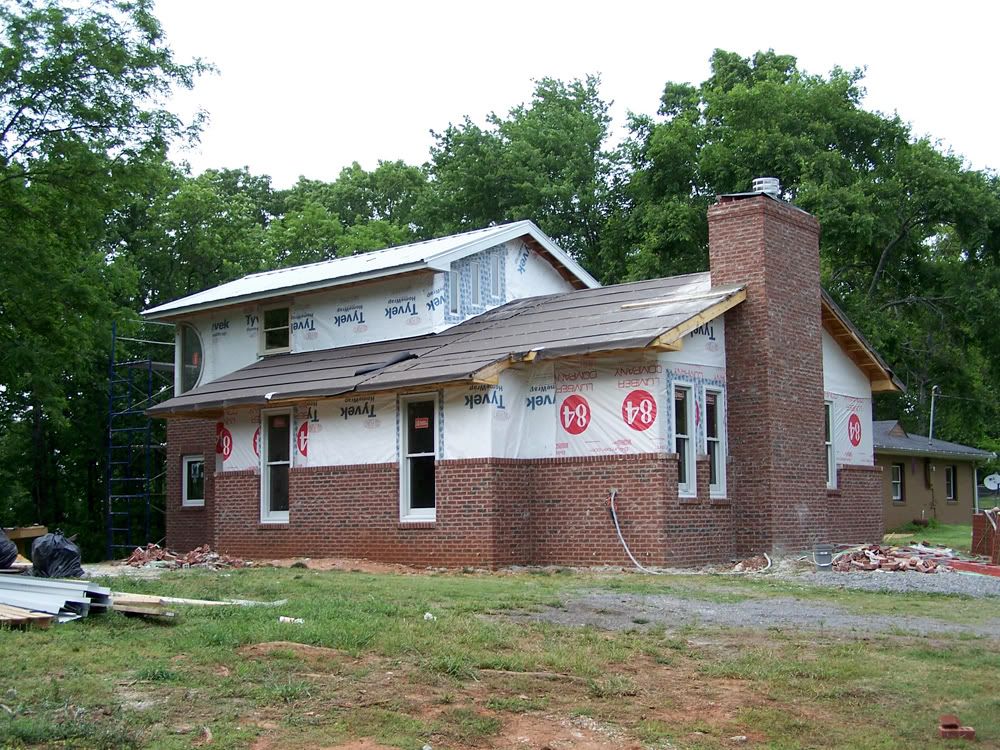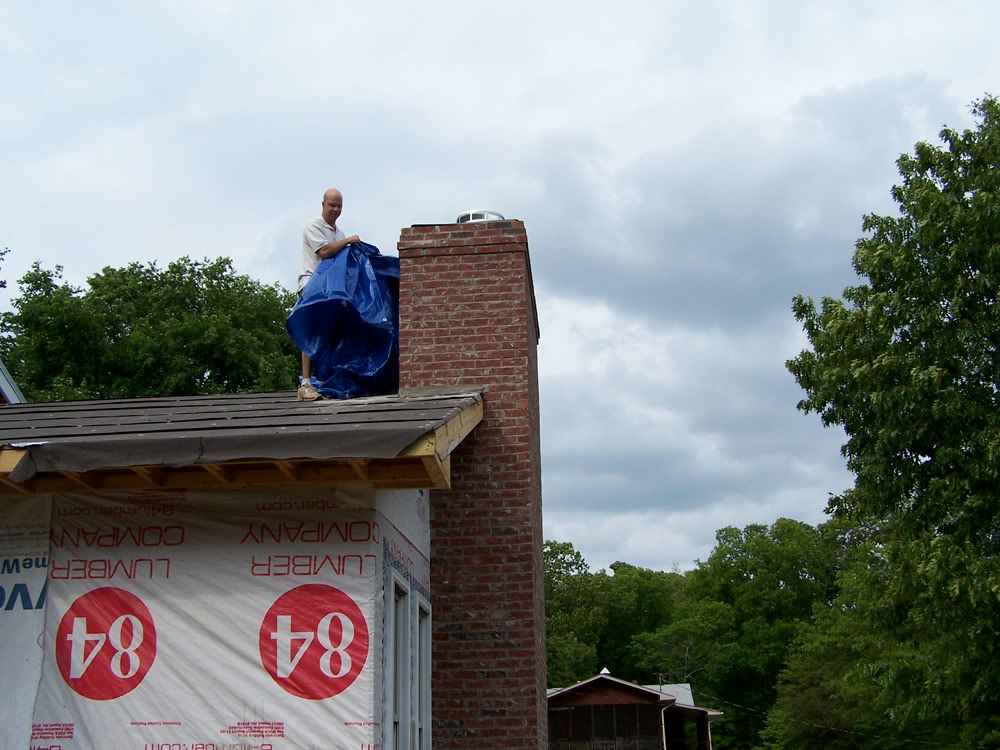 We (David) had to put a tarp over the fireplace so it wouldn't rain into the bedroom. The original cap was made to fit the wood on the top. Now that we had them brick to the top of the chimney, we will have to have a new cap made.

Here's one more...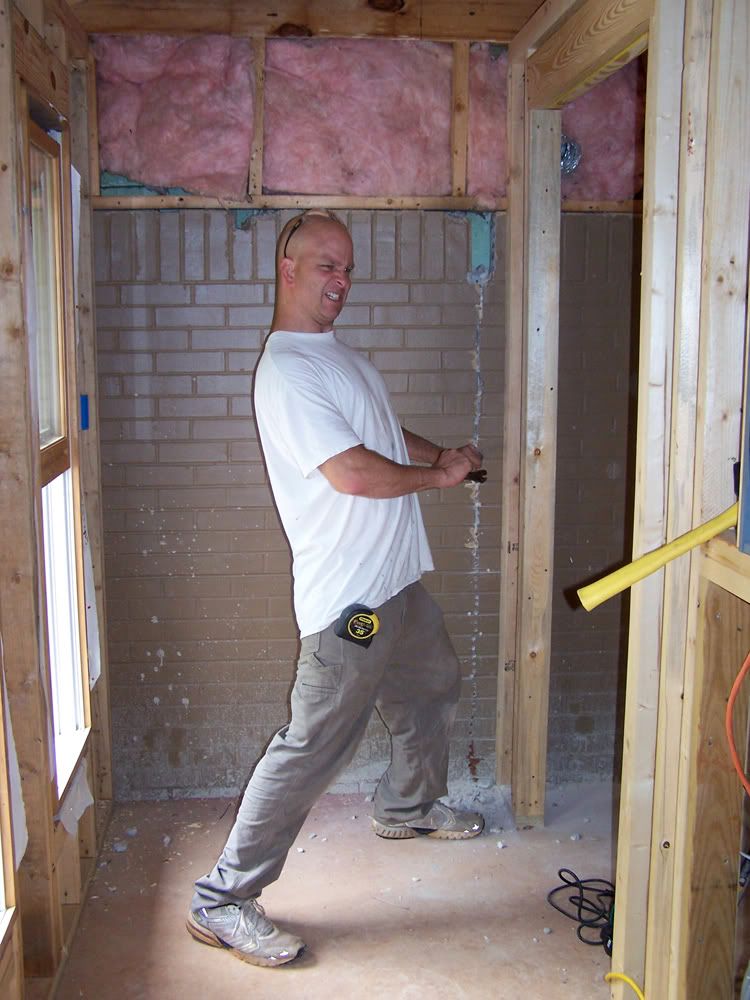 Just a tease for the next post... but we've breached the hull, cap'n.