I'm so sorry that I've been such a bad blogger of late. And now, I'm only blogging to say that I'll be gone for a week. I'm off to be a weekly director at
Camp

Winnataska
with my mom,
my brother
and my friend, Karen.
I hope that I'll have so much fun, and I expect to. It is always good to get back to nature. My great-grandmother was a camper at the first session in 1918, so I've always been drawn to
Winnataska
. Even my dog Winni is from there.
Speaking of dogs, I should tell you about Calvin. He went for an ultrasound because our vet found elevated liver enzymes when they ran his
blood work
and thought he should have his liver checked. The vet that did the ultrasound was the one that did his surgery two years ago as well.
If you don't know, Calvin had a 10 pound cancerous tumor removed in August 2006, just two weeks before our wedding. He was given four to six months to live. At our rehearsal, we all prayed for Calvin. We prayed very hard. David and I know that those prayers are the reason he is still with us today.
The new from the ultrasound could be better, but it could be worse as well. The vet said that Calvin is nothing short of a miracle. He couldn't believe that Calvin was doing so well. He found some spots on his liver that weren't there in 2006. He said that his first symptoms of getting sick would be loss of appetite and lethargy. We figure since he finishes the girls food and then chases them around the back yard, he is doing pretty well for and almost 13 year old cancer surviving, pound rescue, mutt-dog.
We would still appreciate all of your continued thoughts and prayers for him. He is such a wonderful companion and has seen David through some really rough times. We hope that his good health and wonderful attitude continues for... well forever actually.
That's all I have for now. I'm going to hug my dogs. I hope that you will do the same.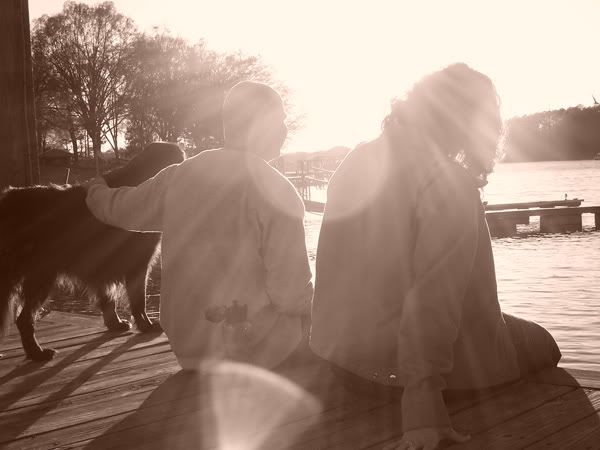 See 'all in a week!