So I made it back from camp. It was a blast. I came home to this friend.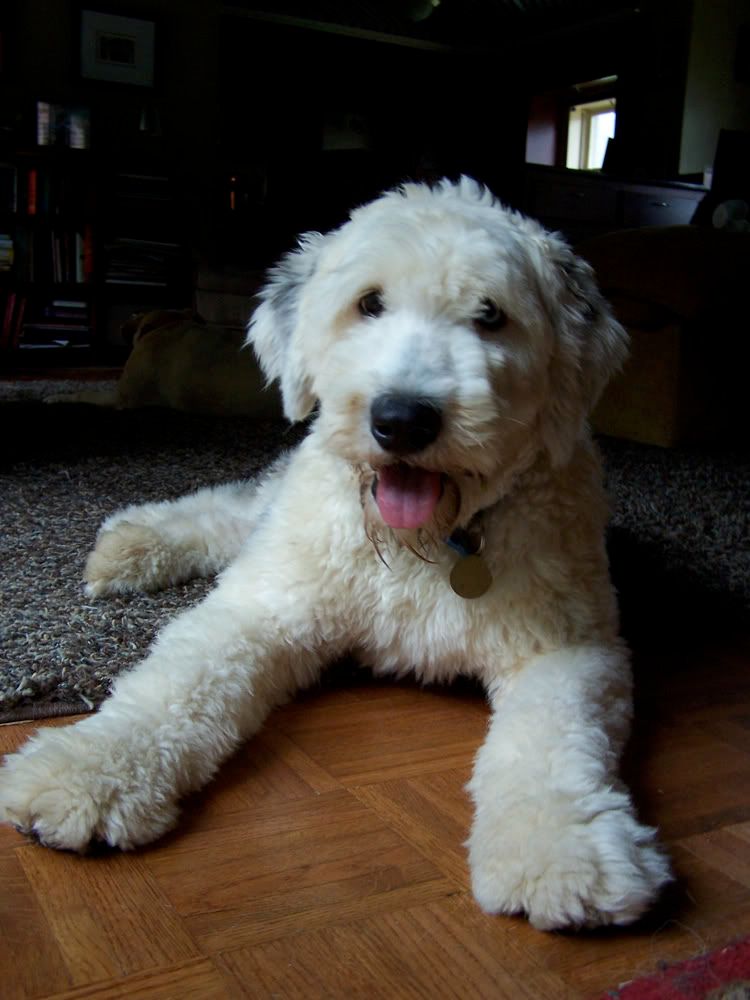 This is Stella, our friends' sheepdog. Colin and
Annalisa
are out west, so we are up to five dogs until Saturday. She's behaving for the most part, and having a great time with our other dogs here at Camp Glenn.
Anyway, our week at camp was wonderful.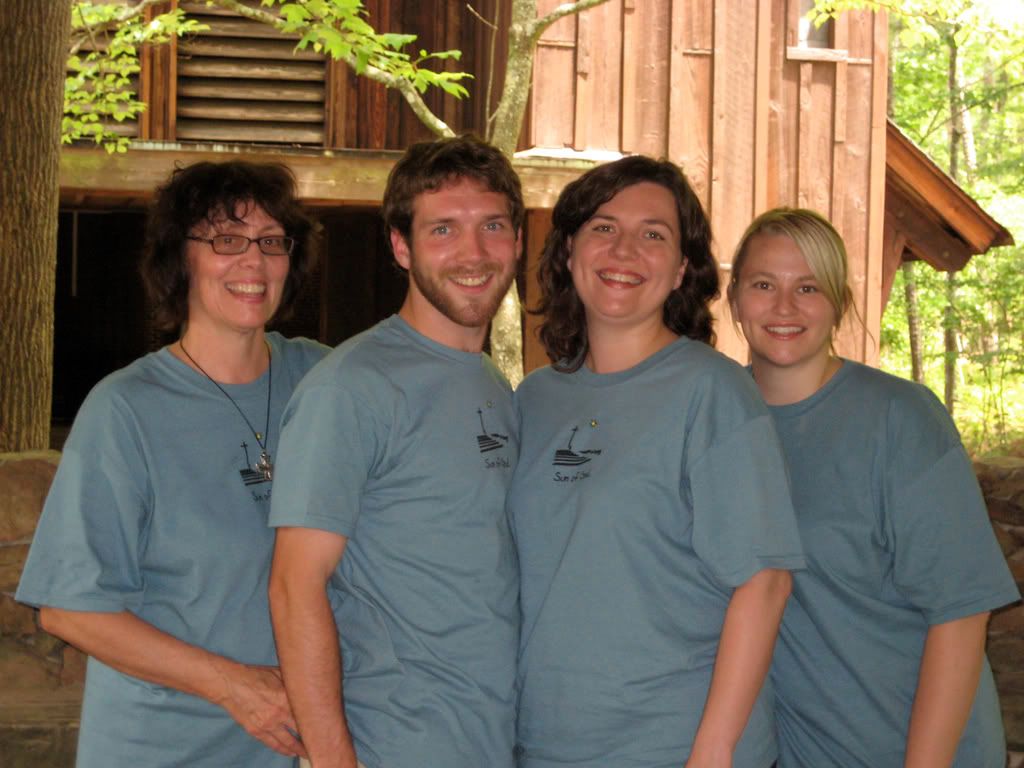 We always have a theme for the week that we are director, and this year's was "All I Needed to Know I Learned at Camp
Winnataska
." I learned many things...