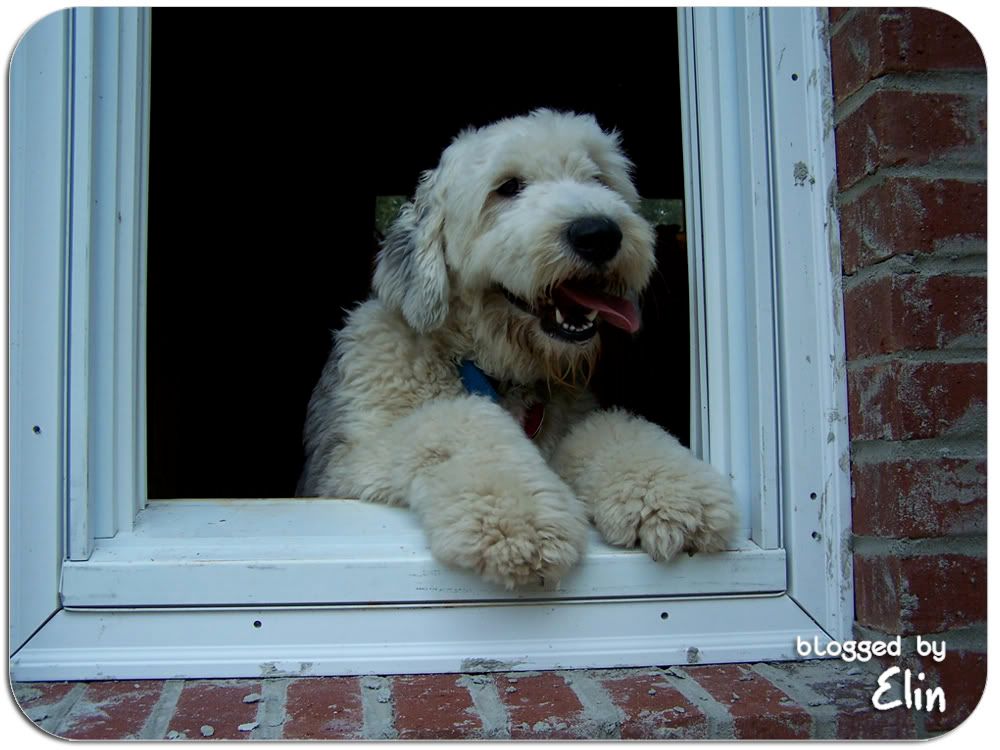 Our furry friend, Stella! Her parents are in North Carolina at a birthday party/family reunion, so Ginny has her best play friend back for the weekend.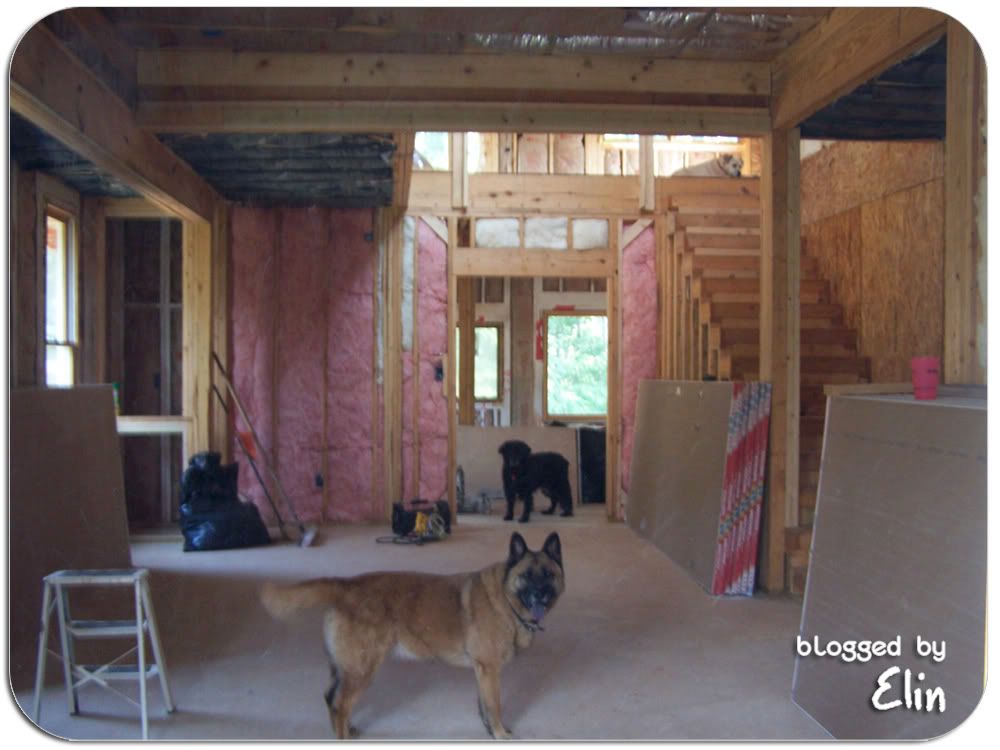 We took a few pictures last week because the sheetrock is going in today! Yahoo!! Here's a few pictures of where we were.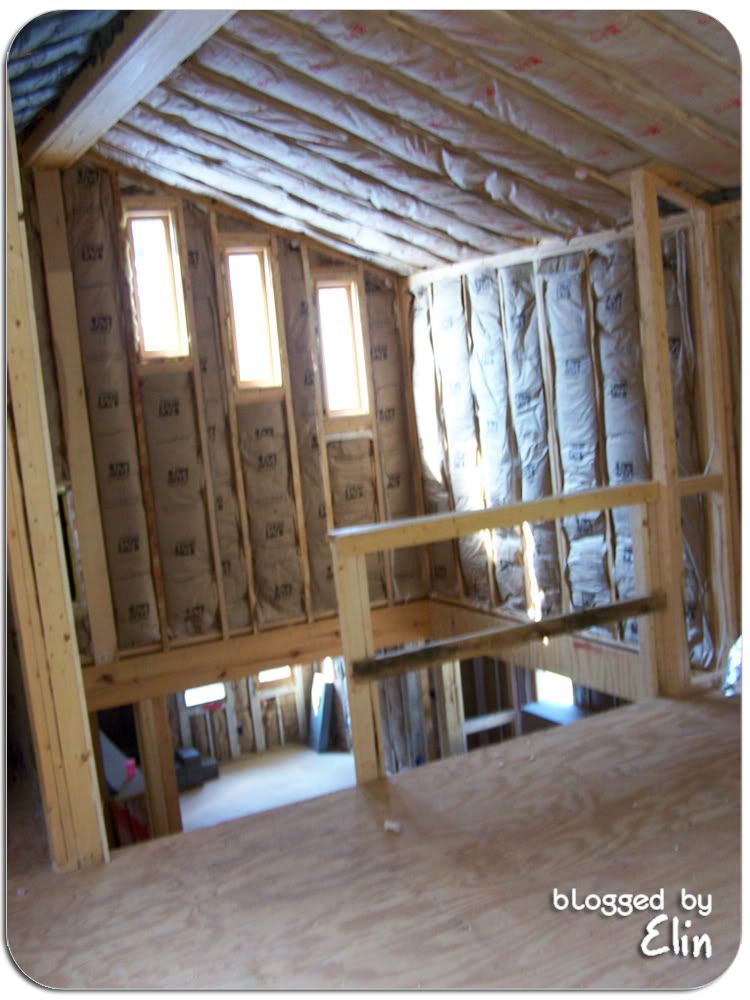 I'm listening to sheetrock installation now. Perhaps there will be some more pictures soon.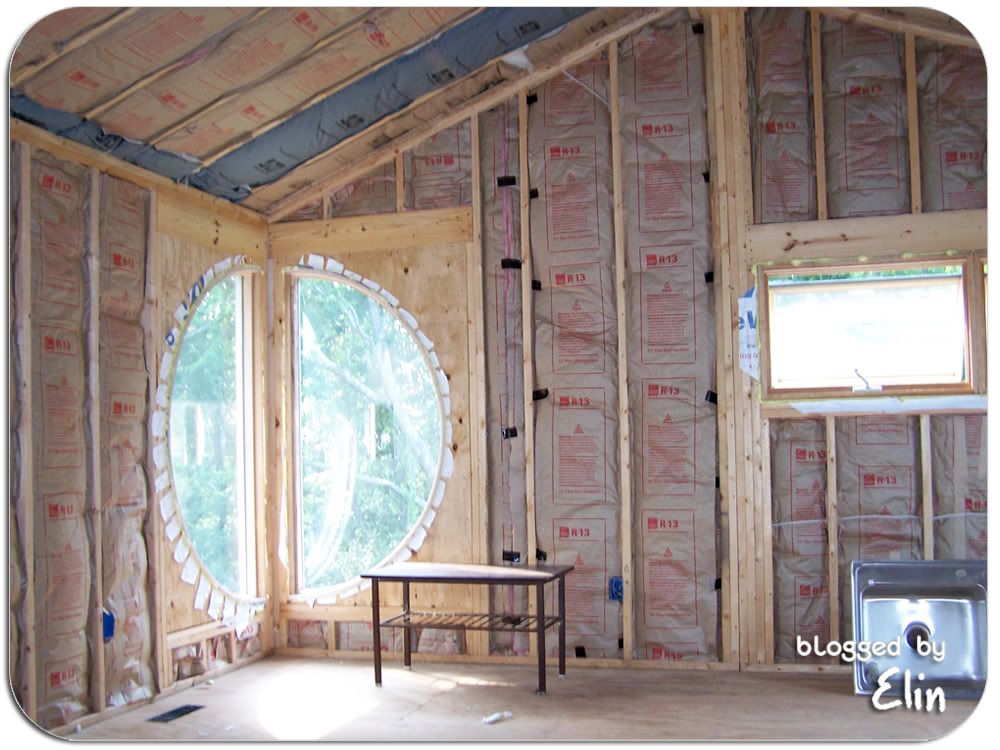 I think that the sheetrock will make it easier to pick colors. I know it will define the space well. I can't wait to see what it looks like! What is really nice is that other people are doing it. This is the point that David has been waiting on. He has been ready for other people to work on the addition for a while now!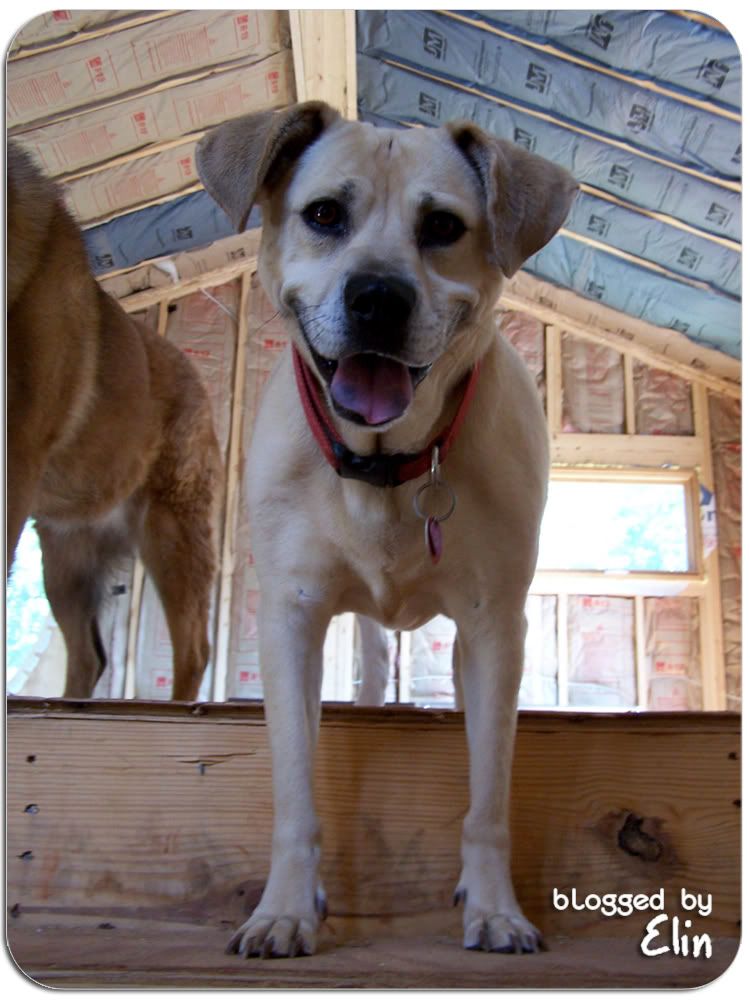 Anyway... Winni hopes that you have a nice day today.