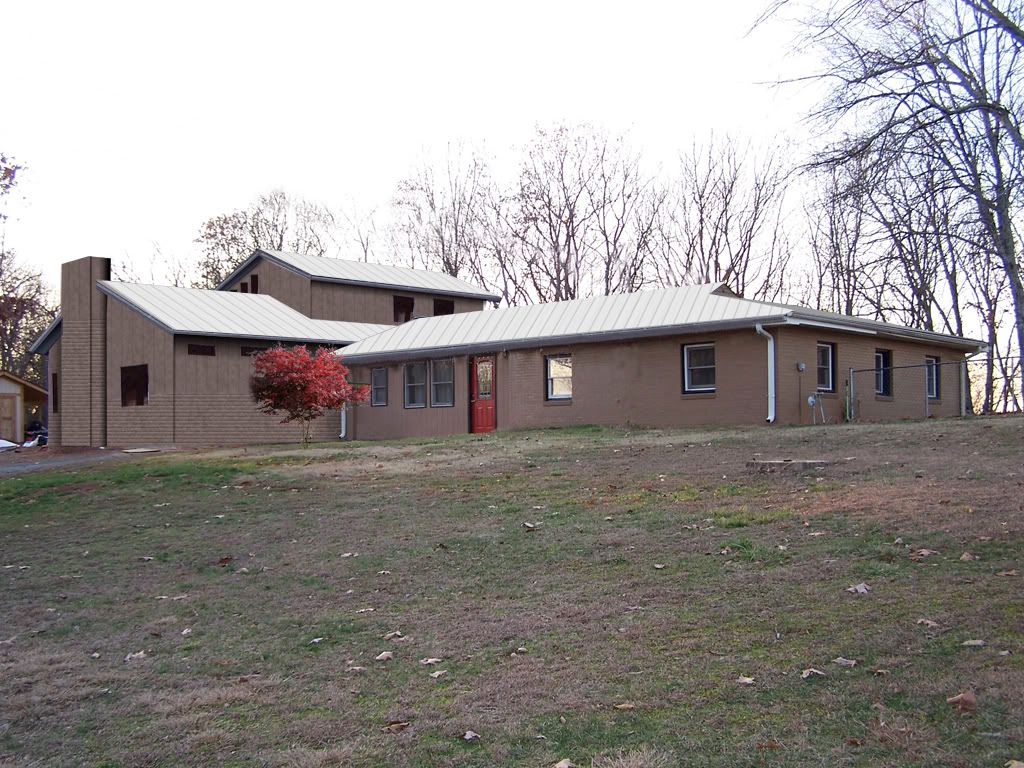 Just kidding! This is really where we are.
I put the top picture together in photoshop to show what the house will look like when it is finished. Well, it will sort of look like that, only less computer generated. Also, working with the image in photoshop let me take the Christmas lights down without getting on the roof!
Anyway, we are weather-tight except for the hallway between the old and new house. David is working on that right now.
I'm putting together a to-do list to post on the left. Everyone keeps asking what is next, so that should be up soon!
I heard on the news that there might be snow this week. Don't everyone rush out and buy milk and bread, yet. I'll believe it when I see it.