Winni is doing well today. She is moving her leg with good range of motion by herself, but still isn't putting any weight on it. Her insision looks good. Thankfully she hasn't been licking at it much at all (no stupid lampshade for her), so the healing is going well.
Winni enjoyed sitting in the yard for pictures today.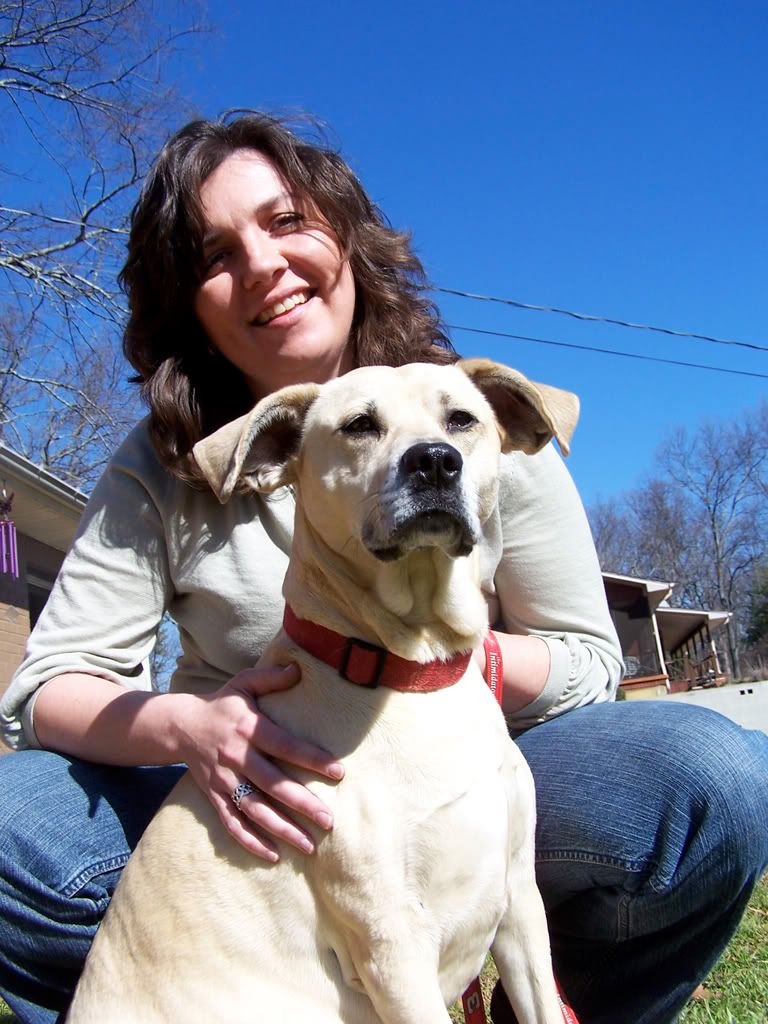 The weather was much prettier today than it has been, so she really soaked up the sun. I think she would have stayed out there all afternoon.
In other news, my friend
Jennifer
and I were talking about my want for roses at my house. She emailed me some suggestions from
The Antique Rose Emporium
, including the
Lamarque
, a white rose, and the
Buff Beauty
, an apricot rose. I think that both of those would look nice in front of the house. I'd like to add a color as well, so I will have to continue shopping. I'm really excited to try my hand at growing some roses, and my start this season so that we will have some blooms in the summer.