Well, that seems a bit of an overstatement now doesn't it. We do have snow, but not as much as the weather-guessers assumed it would be. David took some pictures of the snow.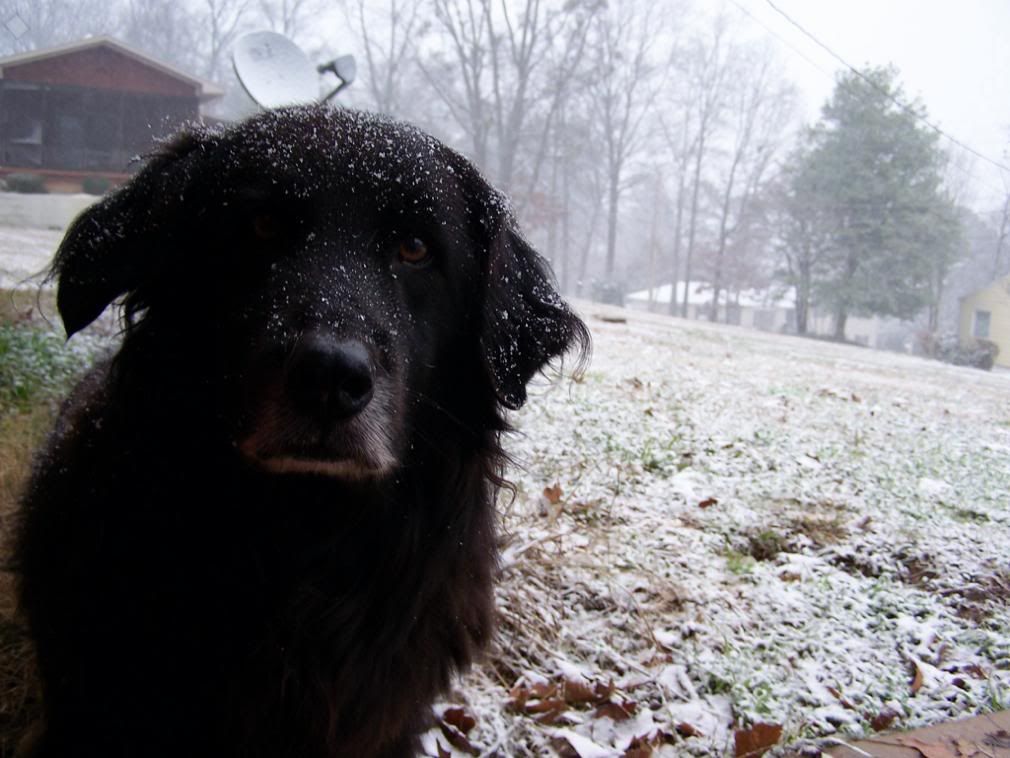 Calvin, trying to decide whether to brave the yard or stay under the eaves.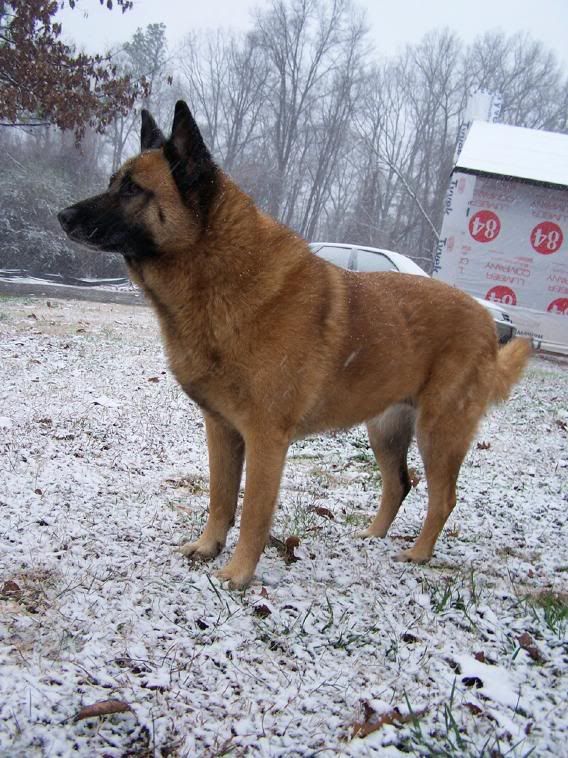 Chica, the sentinel, standing guard.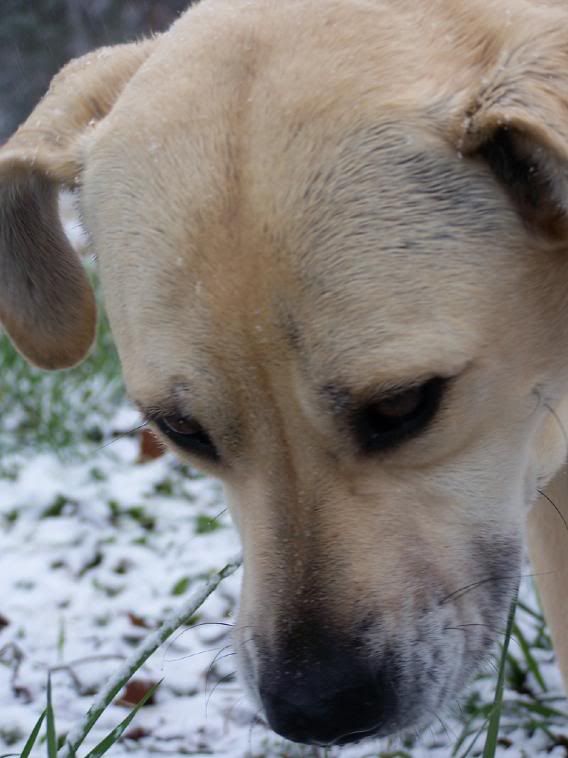 Winni, eating grass... frozen grass is the best.